Smart Digital In-Store Display with 
Allergy Alert Dynamic Tracker
Role:
Senior Digital Art Director
Made for:
CVS, GlaxoSmithKline
Partners:
IBM, The Weather Channel, WestRock
The Flonase brand has only been able to convert 1.7M out of 9M pill users to Flonase & Flonase Sensimist. We were tasked to disrupt the allergy sufferer in-store and out of aisle with valuable information when allergy pollen counts are high or increasing in their area.
If we alert shoppers outside of the allergy aisle, when conditions are rising, we can provide an incentive to purchase. Additionally, it provides the opportunity to convert them to Flonase by giving them a compelling reason to try one of our brands.
Develop the Dynamic Allergy Alert Tracker, web app and creative for a CVS in-store smart display that leverages IBM + The Weather Channel data. Secondarily, d
rive trial of Flonase Allergy Relief & Flonase Sensimist among allergy sufferers by addressing barriers and misconceptions.
Developed 13 customized screens to support dynamic data, brand messaging, and retailer communication.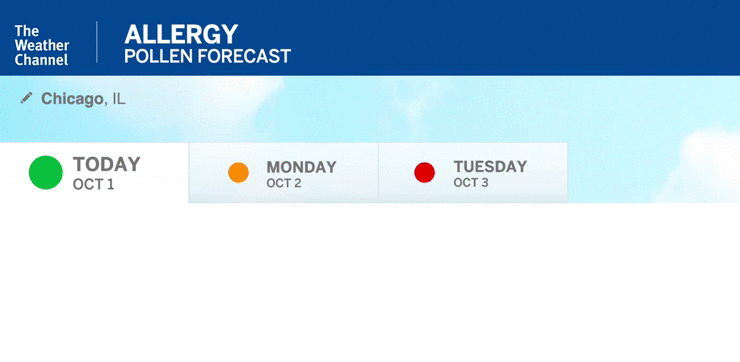 The Allergy Alert Dynamic Tracker provides visibility to the pollen count over the next three days. If at least one of the three days has a pollen count that is either "moderate" "high" or "very high," the tracker displays an alert.
Iterative design with multiple breaking points was implemented to achieve a consistent display of assets across various screen sizes and devices.